Madumere harps on faith on leadership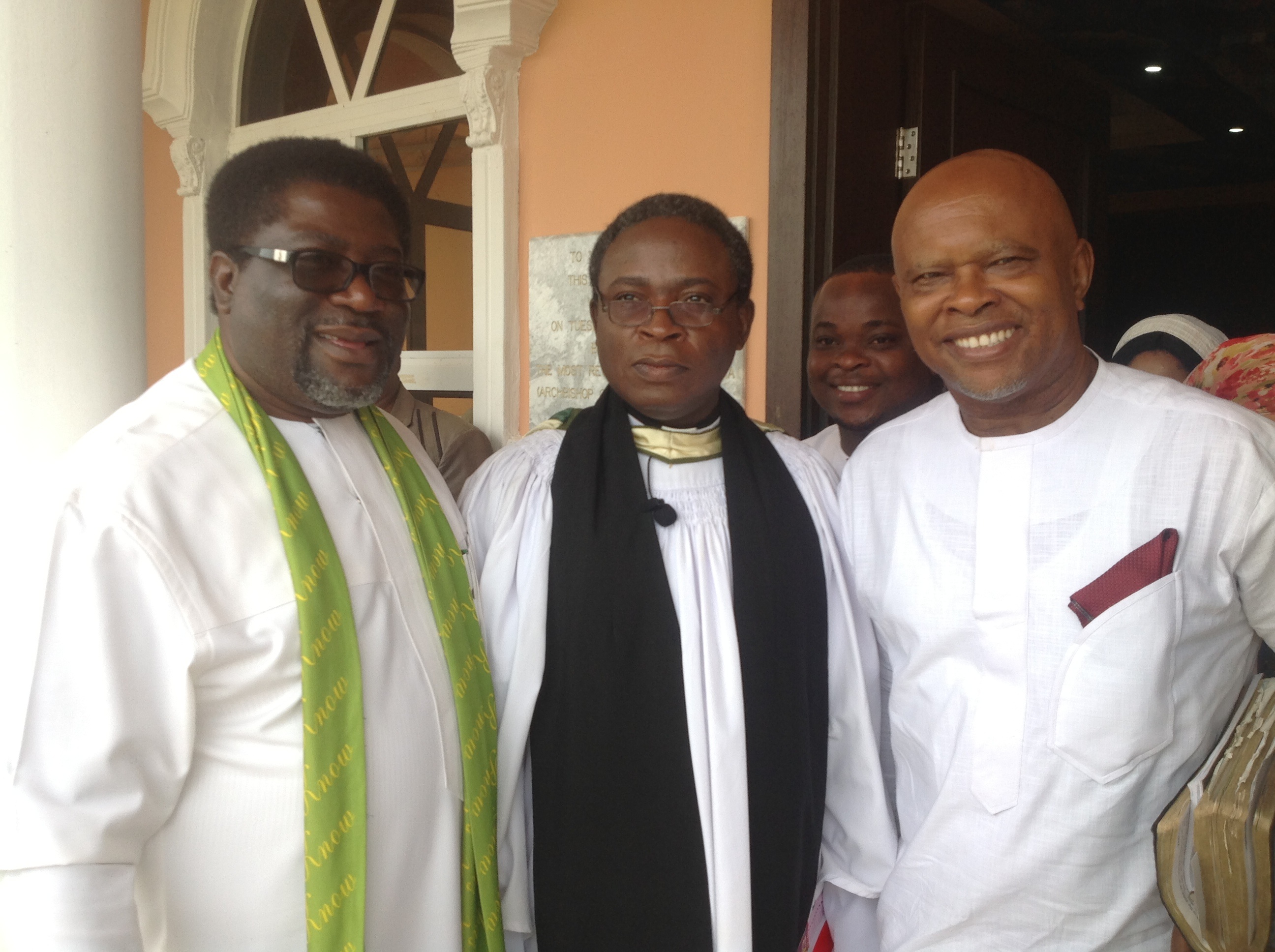 Pix: L-R: Imo Deputy Governor, Prince Eze Madumere, Chaplain of Chapel of Praise of Anglican Communion, Ven. Dr. Suñday Iherue and Chief I.B Okafor shortly after Church service at Lake Malinda, Achi-Mbieri, Mbaitoli local government of Imo State on Sunday

Imo Deputy Governor, Prince Eze Madumere earlier today called on Nigerians to have faith in their leaders, encouraging them to be patriotic and pray for them.
Imo Deputy Governor made this call while addressing the congregation of Chapel of Praise of Anglican Communion at his country home in Achi-Mbieri, Mbaitoli local government area of Imo State.
Prince Madumere called on Nigerians to always make out out time to pray for their leaders, saying their support and prayers encourage them to do better. While calling for constructive criticism to strengthen the performance of the government, he harped on the need for appreciation of good effort.
In an emotional laden call, the number two citizen of Imo State who read the first lesson from the book of Luke 22:54 to the end, speaking strongly against betrayals, he narrated the concomitant risk and dangers in being a believer and a follower of Jesus Christ. He said the dangers of the event that heralded the crucification of Jesus Christ led frightened Peter into denying Jesus Christ until realizing it after the roster had crowed three times.
Prince Madumere also recalled the dangers he had to face in the face of danger to deny his boss, Owelle Rochas Okorocha but with God always on his side, at no such moments had he ever been overcome to betray him. He also called on the people to help one another both for spiritual and in general positive upliftment.
Delivering on the message of the day with the theme; "With God, there are no Impossibilities", the Chaplain of Chapel of Praise, Venerable Sunday Iherue hammered on the biblical admonition that human possibilities are limitless with hard and faith. He read from the book.
The Vicar who read from from Mark 9:14, where the disciples of Jesus Christ failed to heal a boy possessed by the spirit because of lack of faith admonished the congregation to always work with faith as all great men and women despite challenges of life met their goals because they worked hard and believed their dream.
Venerable Oherue also reading from the book 4:18 to 21 narrated the faith of Abraham who believed God and trusted Him in faith that even at the age of 100 with his wife at the age of 90, the wife still conceived to beget Isaac.
He therefore called on Nigerians note that leaders are also humans, saying that journey to building a prospering nation is the responsibility of every citizen. He enjoined them to always pray for them while playing their roles as patriotic hard working citizens.