Sylva wins Bayelsa APC primary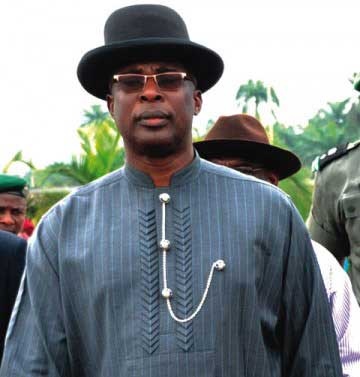 With nothing changing, Chief Timipre Sylva has won the All Progressives Congress APC primary. This was as he extended a hand of fellowship to Timi Alaibe to work with the party to deliver the governance in Bayelsa State.
Sylva who spoke shortly after he was declared winner of the primary said: "I will like him to come back, let us sit down together as a people, as lovers of the APC, as lovers of Bayelsa state and as lovers of Nigeria join hands and work together and deliver good governance to this state.
"Its been a long walk and I am very happy today to accept the victory that you have given to me for the second time. This is only the beginning of the journey. today I have seen that we politicians have a lot to learn from the military, what a serving Governor of Edo state of this country was incapable of doing just just a few days ago has been achieved by a retired general and his team.
"This tells you that we have a lot to learn about the military. I want to thank the security agencies that have been present since yesterday night until now and have kept the peace and make sure that this primary are rancour free.
"For us in the APC ,this victory only signals the need for hardwork and unity. There is is a lot to do. We have a job out kicking out n ineptitude government that has done a lot of disservice to our people.