$1.5 bn oil spillage suit: Ijaw communities take case to S'Court, say judges were compromised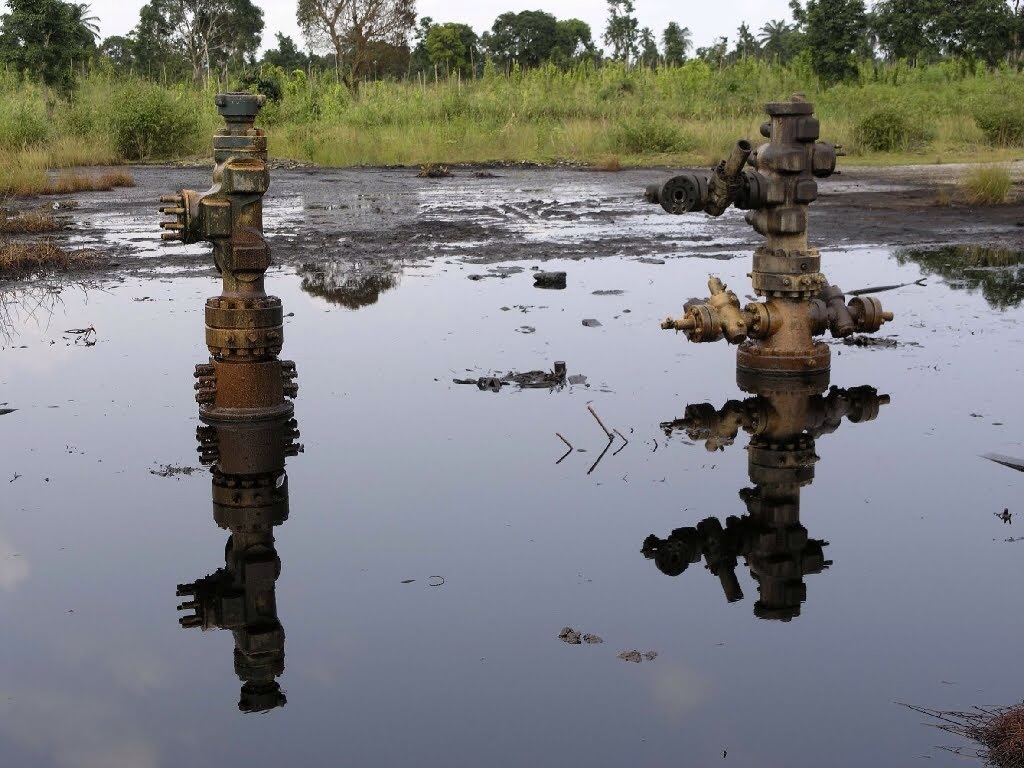 Leaders of the Ijaw community in Bayelsa State have protested the verdict of an Appeal Court which struck out the $1.5 billion oil spillage and environmental degradation case against Shell Petroleum Development Company Nigeria Limited.
They will however file an action at the Supreme Court next week to protest against the appellate court ruling while at the same time drafting a petition to the National Judicial Council against some judges "who were allegedly compromised and bought over by Shell."
The group regretted that the judges were allegedly bought over by Shell to deliver a favourable judgement for them "despite the over whelming and convincing evidences of death, oil spillages and environmental pollution" which shell activities in the land has brought yo them, adding that they have forwarded a petition to the NJC to take actions against them.
Speaking at a press briefing on the judgment held on Saturday in Abuja, the leader of the Ijaw communities and ex-presidential aspirant in the aborted Third Republic, Chief Pere Ajuwa, said that the Ijaw nation has been in a violence free battle with Shell over death and other hazards the company has caused them.
He added that the matter has appeared before the two chambers of the National Assembly which he noted ordered shell to pay the sum of $1.5 billion to the 145 Ijaw communities in Bayelsa state.
Ajuwa regretted that rather than paying the stated amount to the Ijaw nation for irreplaceable damages done to them, Shell preferred to use its money to pollute the Nigerian judiciary system, alleging that it bought over the federal court of appeal judges to deliver the judgment that was to their favour.
He said Ajuwa said, "I have never seen a place where blood is shed and the law enforcement agencies will shut their eyes to it. Our people have kept their promise not to resort to violence. We have instructed our team of lawyers to proceed to the Supreme Court to challenge the appellate court judgment and by by next week, we will be in the apex court.
"This decision will not stand because we have already prepared our petition to the NJC to sanction those shell judges. Nigerian judges have always been role models in countries like Uganda, Gambia and Sierra Leone. But just a few bad eggs in the system have allowed themselves to be used to upturn justice even in the face of convincing and over whelming evidences.
"We have been in a battle with Shell development petroleum company of Nigeria. When the traditional rulers council of Bayelsa state invited me to handle the case, I gave them my conditions which included non violence from any Ijaw group. In 2003, a commission of enquiry was called at the National Assembly and there has not been any single violence against Shell since that period till now.
"But in this process, we have been undermined even by certain agents of government and Shell. The commission of inquiry specified that 1247 indigenes of Bayelsa state died due to Shell's oil pollution. There was an unmitigated outpour of cholera and other water borne diseases. This figure was confirmed by both NNPC and the federal ministry of petroleum resources.
"The National Assembly proclaimed that shell was guilty of environmental degradation that led to death of people, shell was asked to pay the 145 Ijaw communities in Bayelsa state the sum of $1.5b, but shell went through the courts and said that the national assembly cannot give a legislative judgment or award such amount of money to the Ijaw nation. When we went to the federal high court, it ruled on our favour noting that if two parties agree to submit themselves to a non judicial body, any decision taken by the body should stand. It therefore upheld that shell should pay us the stated amount.
"But shell took us to the court of appeal where they had their judges who struck out the decision of the lower court despite the convincing and over whelming evidences of oil spillages, degradation and deaths which shell activities in Bayelsa has brought to us. In striking out our case the appeal court said that we are abusing court process."