APC Lagos West Senatorial candidate, Hon Adeola not dead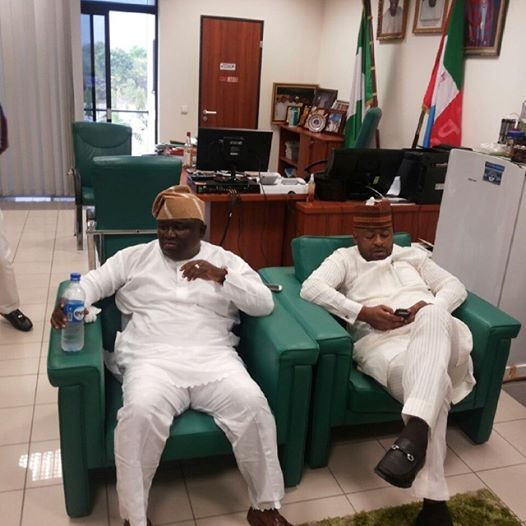 Chairman of House of Representatives Public Accounts Committee and APC Senatorial Candidate for Lagos West, Hon Solomon Adeola, is well and alive contrary to some misleading reports.
A statement by Chief Kayode Odunaro, Media Adviser to him, said Hon. Adeola took a "break from his campaign following the postponement of the February 14, 2015 election and had arrived Abuja on Tuesday to join other members in the resumption of the House plenary from the last adjournment for the election.
"He was part of the plenary session yesterday and today and attended to further legislative committee duties relating to Public Accounts with such agencies as Nigerian Communication Commissions amongst others.
"Hon Adeola remains steadfast in pursuit of his aspiration to serve the people of Lagos West as a senator while fully discharging his duties as the incumbent representative of Alimosho Federal Constituency and the chairman of Public Accounts Committee of House of Representatives.
"Speaking in his office on recent development, Hon Adeola urged all those with death wish for him to know that only God Almighty gives and take life adding that the wish of mere mortals will remain just a wish that will not come to pass.
"Some online medium had wrongly illustrated a story of a deceased Labour Party candidate in Ogun state with the picture of Hon Adeola and he has since been inundated with calls from his numerous well-wishers inquiring about his welfare."