Jega wants to derail 2015 elections – Aka Ikenga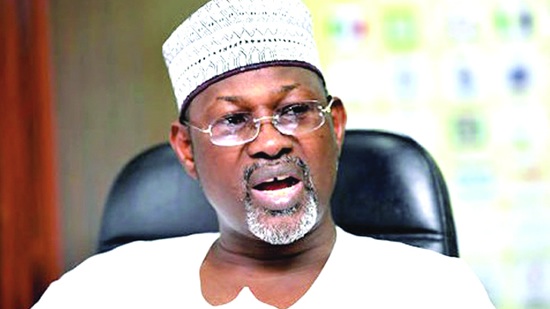 Aka Ikenga, intellectual platform for Ndigbo, has accused the chairman of Independent National Electoral Commission, Prof. Attahiru Jega, of attempting to derail 2015 elections through ill-conceived ideas.
A statement signed by Chief Goddy Uwazuruike, President of the group, said:
"Upto last week, Jega was toying with the idea of adding 30,000 polling units with 22,000 going to the North and 8,000 going to the South.
"This is a country where the voting figures are 52% for the North and 48% for the South. Wisely, he suspended it. But we say, suspension is not enough. It should be scrapped as that project is but ghost voters agenda.
"Now Jega's new project is relocating 1000 polling units in the country from one place to the other in 12 states. This idea of 12 states is a concealed programme because Jega did not disclose that 12 states actual consist of 11 states in the far North and 1 state to the South (Lagos).
"What condition exists in the 12 states to the exclusion of the 24 states? Is it possible to have a new voting arrangement to the Northern states in the far North without the same scenario in the middle belt?
"What is really the reason for this ill-intended venture? Whose complaint has led to this new venture? Jega should realize that his name is at state and that he is standing on a banana peel!
"Recently, we learnt of Jega's harassment of the key Southern officers. As usual, he is supported by the three musketeers – two men and a lady. We in Aka Ikenga join in declaring that enough is enough."