OKOROCHA NEEDS DELIVERANCE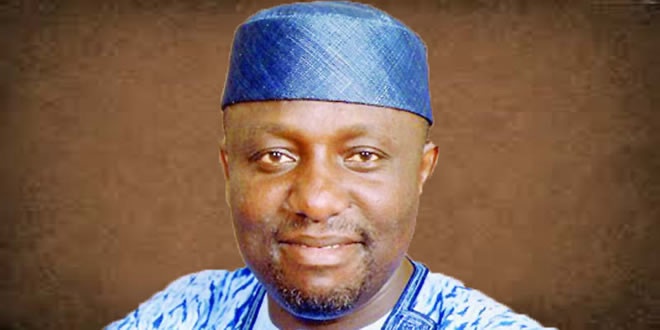 BY PROF. PROTUS NATHAN UZORMA (The Mayor of Imo Youths)

Plato, the Greek philosopher derived the etymology of the word 'demon' (Greek, daimon) from an adjective meaning 'intelligent' or 'knowing'. If this derivation is correct, it suggests that intelligence was considered a prominent characteristics of demons.
Though some people do doubt of the existence of demons, the fact remains that demons actually exist. Evidence from scripture, nature, history of comparative religions and human experience all testify to the existence of evil supernaturalism. In the physical system of reality, the invisible, hierarchical, spiritual personalities operates who are called "principalities, powers, world rules of this darkness, spirits of wickedness in the heavenly realms" Eph. 6:12. These spiritual agencies are servants of Satan.
According to the scripture, Satan and demons not only exist, but they work among humanity, particularly in those who, like Satan, disdain God and openly rebel against his laws. This group of people may be closer to God with their mouths, they may even build chapels for God but ultimately their hearts are far from God.
Man is a soul personality and the highest tool of the soul (the spirit-man) in creation is the subtle essence called mind. It is through the mind that the spirit-soul transmits the awareness of being (consciousness) to all the psychic layers of the self-Mental, Memory and Emotional, including the gross material body.
Now there are four faculties of human mind which I shall not bother myself much as this is not my major concern here. But be informed that the mind is the centre of attraction and there is the fifth faculty of the mind known as the 'mind's channel of destruction'. As righteousness, peace and joy upholds the normal four fundamental faculties of the mind, so the fifth abnormal faculty of the mind has its own propensities through which the forces of darkness operate to enslave many. When an individual through mundane life exposes himself to the ubiquitous manipulation of the psychic entities (demons) his mind becomes a play ground for demonic experiment.
It is through the mind level that Satan and the multitudes of his unclean spirits advance their nefarious activities against man. Through this process, majority of people, politicians, pastors, business-men and women, Bishops, Philosophers to mention but a few have at one time or the other allowed the enemy of God to use them to advance one evil act or the other. Do remember that the mind is a store house and any spirit that controls the mind controls the man.
Yes, when the mind of any person becomes a playground for demonic activities, the mouth of the fellow will certainly utter volumes of lies without having a breach of conscience. This is the exact case with Gov. Okorocha of Imo State. I think what is happening to him in connection with so many lies and administrative contradictions may have been caused by some forces that are higher than our great and noble governor; as a result he needs deliverance. Oh yes, deliverance from the lying spirits, looting, and China sub-standard products that may have possessed both his mind and his administration.
Okorocha's several 'world' press conferences held in Imo state has made many people to nick-name him 'screen or TV governor', some call him celebrity governor for the obvious reason of spending over N23 million in each of his live television show. Okorocha since his inception as the Chief executive of Imo State may have spent over N5 billion only on television show. Judas Iscariot would exclaim, "To what purpose is this waste!" It is truly a waste because it is on record that Imo State for the first time in history lost out in 2013 Federal Government Subvention from the Universal Basic Education Commission (UBEC) consequent upon non-compliance with the counterpart funding policy. Imo state lost out because the government of Owelle Rochas could not afford the N1 billion expected. This tragedy has not happened since the beginning of Chief Achike Udenwa's administration. Chief Ohakim sustained it and even left the sum of N3 billion in the coffers of SUBEB but 'some strong rats' went into the coffers and ate the money and rendered SUBEB helpless.
The impression the uninformed has about Imo State, is that Imo is so rich owing to too many lies Okorocha has told. When he newly assumed office he told us that Imo is too rich but that Ohakim and his men squandered the entire money and affirmed that he was saving N150 million everyday from Ohakim's profligacy. By now Okorocha should have saved up to N300 billion or more. Many of us wondered why he went ahead to loan billions of money when he should have saved enough for both his private purse and for the good of Imo people? He simply lied then!
The money Okorocha used to procure his private jet, if he is truly on a rescue mission, should have been used to better the quality of education that is dead in Imo state. Okorocha has only stayed for about three years plus, and we are talking of private jet, acquisition of lands, buying of properties here and their; meaning if he succeeds in contesting and winning the 2015 election he will build another White House in the space with our money. No wonder he boasted recently that his fifth generation will never know poverty again. Okorocha need serious deliverance!
Gov Rochas is walking about preaching that all is well in Imo State while Imo is completely dead in his hands. I must confess that research has shown that Imo is now the biggest debtor in the entire South East. The external debt Gov Rochas has incurred in three years now is equal to those of Anambra and Abia States put together. Let it be emphasized here that between May 2011 and October 2014 Gov Okorocha has received over N389 billion as the state share of the Federal allocation. What is on ground can never be compared to the amount nor do his so called achievements reflect such quantum of money. He is still lying and his sycophants are busy praising him for destroying Imo.
The above reminds me of the biblical story of the destruction of Ahab when God wanted to deal with him, what he did was to possess the mouth of his prophets with the spirit of lies. The bible reports, "And the lord said who shall persuade Ahab that he may go up and fall at Ramothgilead? And one said on this manner, and another said on that manner. And there came forth a spirit, and stood before the lord, and said, I will persuade him. And the lord said unto him, wherewith? And he said, I will go forth and I will be a lying spirit in the mouth of all his prophets. And he said, thou shalt persuade him, and prevail also, go forth, and do so" 1 Kings 22:20-22.
The above biblical story attests to the fact that the mouths of the prophets of Ahab were possessed by the spirit of lies. There is a spirit behind any lies one tells no wonder the Bible asserts that no liar shall inherits the kingdom of God. The bible further says, "Now the spirit speaketh expressly, that in the latter times some shall depart from the faith…speaking lies in hypocrisy; having their conscience seared with a hot iron" 1Tim. 4:1-2. Our governor is not alone in this aspect of life, there are so many people today that the only truth traceable to them is the early morning (good morning) greeting. Such people like our governor needs deliverance from the spirit of lies.
Another aspect that truly convinced me that Okorocha strongly needs deliverance is the aspect of his achievements as outlined in his 2013 budget page 11 where he claimed to have built a befitting accommodation for late Sam Mbakwe, Evan Enwerem, Chief Achike Udenwa and Chief Ikedi Ohakim respectively. In fact hear Gov. Okorocha, "We rescued the state from the shame of not building guest houses for the late Barrister Sam Mbakwe, by building not only a befitting home for him but also building a befitting home for all former Governors like Chief Achike Udenwa, Evan Enwerem and Ikedi Ohakim, as provided for by the laws of Imo State."
I challenge Okorocha to mention the location of the buildings he claimed to have completed for the former Governors. Another lies designed to hoodwink Imo people. A demon must be responsible for this. Lying spirit still at work in Imo? Oga my humble advice is for you to undergo deliverance. We need God to set our governor free from the spirit of lies. God loves Okorocha and does not want him to perish. The men of God around him should be bold to tell him the need to be delivered form this evil spirit. Your Excellency, if they cannot help I am available to assist you because freedom is necessary for you because "if the son of man can set you free, you shall be free indeed".
I remember immediately after the swearing in of Gov. Okorocha and during the thanks giving service at Assumpta Cathedral he was given the crucifix by Arch Bishop Obinna to swear, when he held the crucifix he said that let heaven and earth be against him if he was (is) an Ogboni member as was alleged. By holding the crucifix, a contact established between Gov. Okorocha and the divine. Today can we say that the divine is against Okorocha or that Gov Okorocha is against the divine?
There should be an inter-denominational deliverance prayer that should be anchored by Arch Bishop Obinna or Bishop Okorocha of the Anglican Communion, or the State Chairman of Christian Association of Nigeria (CAN) or the state Chairman of Pentecostal Fellowship of Nigeria Bishop Maxwell Okorie on behalf of Gov. Okorocha because 'water don pass garri'. Is it that the Ogboni people are exasperated with Okorocha as a result they are praying against him for the reason that only God knows why or that the Arch Bishop Obinna under whose auspices the Imo gubber debate was organized (we all know the role he played) is now angry with Owelle over all his ignoble activities and his anger has attracted God's wrath that has produced the confusion that has dazzed Owelle or that Owelle's association with some evil forces have helped to attract all this to Imo State? Endless questions without answers!