Boko Haram: Archbishop of Canterbury, Justin Welby blames Nigerian politicians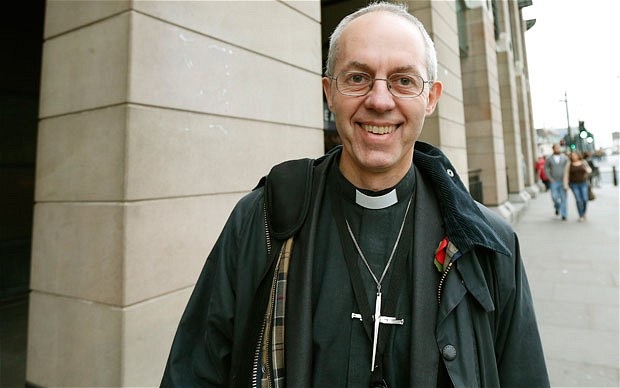 President of the Christian Association of Nigeria (CAN), Pastor Ayo Oritsejafor has raised the alarm that members of the Boko Haram Islamic sect is to establish an "Islamic State of Nigeria."

He spoke on Tuesday in Abuja during the 2014 National Conference on Voices against violence organized by Christian Elders Forum of Northern States.

The cleric said he is not against dialogue with Boko Haram members adding that "In the last one year Boko Haram have also been killing Muslims who are given information about them to either the security or the community. A village was wiped out because they gave vital information about them.

"If we want to end Boko Haram insurgence we as Nigerians must speak the truth. That is the major factor. Boko Haram has an ideology Muslim leaders should engage them and tell them the truth.

"I am not against dialogue, but the people that must dialogue are the Muslims religious leaders, traditional leaders, Muslims political leaders. They must come together and speak the truth the Boko Haram members. The Boko Haram members still believe in some Muslim leaders. They should use this means to tell them the truth."

His words: "Our royal fathers who are here are important to us and to the church. Let me also encourage you to begin to really come together and work together.  You cannot even imagine the difference you will make especially in the north and also for the minority tribe across the north and even from the south.

"You should do everything to come together, you must come together. Nigeria must hear you voice. Can must partner with NOSEF to archive peace in the north and in the country. Most of us from the south we do not know a lot of things from the north.

"Truth is the foundation for any relationship that will blossom and be strong. Nigeria will not be strong until we speak the truth and use the truth to deal with issues. I heard someone saying that we do not know what Boko Haram wants. I do not know what people mean by that. They are out to establish an Islamic state. They have been trying more that 100 time. That is what they are after. Most of these bad groups around the world want to establish an Islamic State.

"I do not hate the Muslims but the truth must be told. So many Muslim leaders should take time and visit Christians who are victims of Boko Haram like we Christian leaders do. For the first two, three years Boko Haram were concentrating on the Christians before they started killing the Muslims. At a point they even said all Christians should leave the north."

Chairman of Christian Elders Forum of Northern States (NOSCEF), Mr. Olaiya Phillips disclosed that in this year alone more than 2,000 northern Christians have been killed.

Phillips said: "We join the world in saying, Boko Haram Bring back our daughters and mothers. On an almost daily basis, we have been both shocked and appalled to learn of yet more callous acts of violence committed against innocent members of our community and against our innocent Moslem neighbors and friends.

"In this year alone, more than 2,000 of our fellow Northern Nigerians have been murdered. We demand our government takes steps to stop the violence immediately."

Also speaking, the Archbishop of Canterbury, Justin Welby said that religion is a power force that could  easily manipulated and should not be centre of political choices.

Welby, represented by secretary for inter Religious Affairs for the Church of England assured that   Nigeria is in the prayer lists of many people around the world.

"One of our prayers for all of us involved in this critical situation is that religion doesn't become central in the political choices that we make. We are so aware that although most religious people are people of peace, religion is such a power force that is easy to manipulate by some politicians who will like to use it for their own advantage.

"Religion can end up blinding us to both the good and the bad politics of political candidate. we have seen that in the UK where religion is used by politicians for an agenda which is not for the benefit of all.

"And what we are discovering in Britain is the need for leaders who can be driven by the best religious value. We will allow the best values from our religious faith to dictate how we are going to do in the political arena. And we are going to work for the common good of all people; whatever our religious background," he stated.