How T.B. Joshua predicted Tukur's fall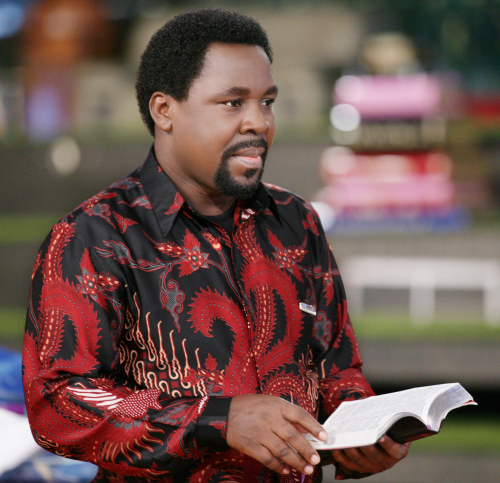 The resignation of the embattled chairman of the People's Democratic Party (PDP) Bamanga Tukur on Wednesday, was predicted weeks earlier by Nigeria's Prophet T.B. Joshua of the Synagogue, Church of All Nations (SCOAN).
It would be recalled that Tukur resigned after President Goodluck Jonathan and the party's governors asked him to do so.
Meanwhile, the Lagos-based televangelist prophesied on New Year's Eve during the church's crossover church service broadcast live via his television station Emmanuel TV that Tukur would go.
Addressing his congregation, T.B. Joshua prophesied that many mighty people would fall in 2014, a year he termed one of 'crossing the bridge'. He went on to specifically mention Tukur by name. "At last, the PDP will pay any price to unite," Joshua said. "I don't know the price they will pay but this is what God showed me. The chairman Tukur will leave."
Though he did not say how he would leave, it was clear that the embattled politician was heading for a disastrous fall-out with the hierarchy that would kick him out of his political pedestal.
T.B. Joshua is credited for predicting major world events including the deaths of American Pop star Michael Jackson and former Malawi president Bingu wa Mutharika. He is also on record to have prophesied the terrorist attack during the Bosthon Marathon in US last year.