A/Ibom, oil producing communities on war path over commission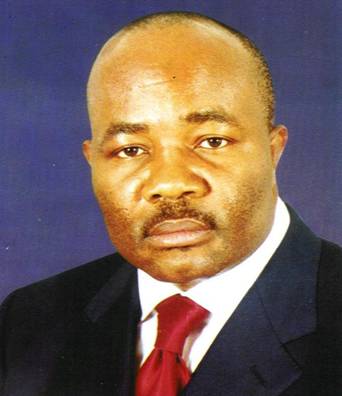 Akwa Ibom government says the oil producing communities in the state have more representations in the administration, than their non-oil producing counterparts, contrary to their cry of marginalisation.
Mr Anietie Ukpe, the Chief Press Secretary to Gov. Godswill Akpabio, made the clarification in an interview with the News Agency of Nigeria in Uyo.
Ukpe spoke against the backdrop of agitation by the communities for the establishment of a development commission for oil bearing area of Akwa Ibom.
"People from the oil producing area occupy priority positions in this administration. They have more opportunities than others.
"I know that His Excellency has reached out to them; they have been a part of this administration more than they had been under past administrations," Ukpe said.
The governor's spokesman said that the agitation for the establishment of oil producing areas development commission in the state was not justified.
The South-South Coordinator, Institute of Chartered Economists of Nigeria (ICEN), Mr Friday Udoh, had argued that there was urgent need for the establishment of such a commission in the state.
Udoh said because of the environmental degradation in oil producing communities, a development commission was needed to rejuvenate the affected areas.
"It will take more than 20 years to restore the vegetation of the oil bearing communities. It requires a commission for a long-term planning.
"Today, oil producing communities cannot do farming and fishing effectively because of oil pollution," Udoh said.
He said the people should be adequately compensated through the setting up of a development commission as was done in other states of the Niger Delta region.
Udoh said such commissions had been established in Ondo, Edo, Delta and Imo, among others.
Mr Isaia Abia, former President of Afigh Iwaad Ekid, a socio-cultural organisation of Exxon-Mobil host communities, said that the communities were yearning for the setting up of the commission.
Abia said that the oil producing communities had been agitating for the commission since the country returned to democracy in 1999.
"We have always been ignored, that is why we need to produce the next governor to help address our plights," Abia said.